BMW Corporate Sales Program

WHO QUALIFIES FOR THE BMW CORPORATE SALES PROGRAM?
Eligible employees and members of select organizations may share this program with their immediate family members. Immediate family members for this program are defined as spouse, parents, siblings, grandparents or children of the eligible employee/member, and the family member is required to reside at the same address as the employee/member. Acceptable forms of documentation would be required and it is not necessary that the eligible person be on the application or title, but a clear connection to the eligible employee/member is required.
BMW Corporate Account Manager
Michelle Canova will be happy to find out if the company you work for is partnered with BMW so you can take full advantage of your Corporate Program savings.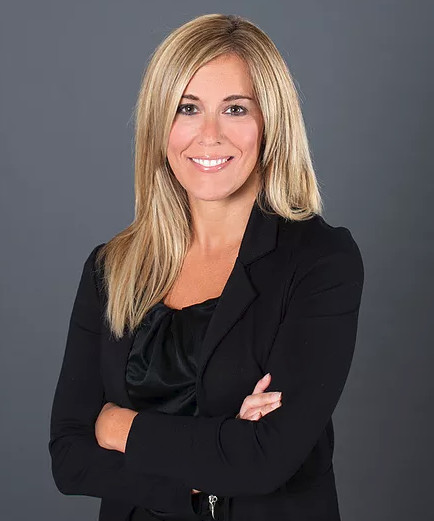 Michelle Canova
BMW of Crystal Lake Corporate Accounts Manager
Our Corporate Sales Program is specifically crafted for you.
We value your time.
We value your hard work.
We will provide you with a premium service.
WHAT IS THE BMW OF CRYSTAL LAKE CORPORATE PARTNERSHIP PROGRAM?
BMW Corporate Programs are exclusive pricing and service programs offered by BMW of Crystal Lake. As a BMW Group Corporate Partner employee, you can take advantage of the BMW Group Corporate Fleet Program. You and your company will benefit from some of the most progressive corporate / employee partnership program discounts in the market today.
AN INCENTIVE THAT WILL GO A LONG WAY.
Your company has partnered with BMW of North America, LLC to offer a "Special Incentive" for any new BMW model! You may utilize either the BMW Lease or Loan Program to purchase your new vehicle, or you may use other sources of funds for your purchase.
This program is offered nationwide through your company's partnership with BMW of North America, LLC., so if you ever thought of motoring around in a BMW, please click the links below or visit BMW of Crystal Lake to find out how easy it is to purchase a new BMW.
The Corporate Sales Incentive can be also combined with most Retail Support Programs in place at the time of purchase. If you are planning to lease your vehicle through BMW Financial Services, remember to ask us for the applicable Lease Rate Reduction.
HOW TO GET STARTED:
· In order to receive your Corporate Employee Sales Incentive, download the Customer Information Form (CIF) from your benefits website. If you have difficulty finding this form, contact Michelle at (815) 455-4330.
· Come in and present your BMW of Crystal Lake Advisor with your completed Customer Information Form (CIF) and select your vehicle. (You can search online before you come in and find one in-stock that's just right for you!) It's that easy!
If you are not enrolled, or have questions about your company, contact us here and Michelle will get you the answers you need.
Or give us a call at 815-455-4430.
EMPLOYERS WITH CORPORATE EMPLOYEE DISCOUNT
If you don't see your employer listed - please contact us.

BMW TERMS & CONDITIONS
BMW Pre-Owned vehicles, except for Certified Pre-Owned BMW i3's, BMW Company Vehicles, Extended Test Drive, Shuttle or Limo, and Retired Service Loaner Vehicles are not eligible.
The Corporate Fleet incentive cannot be used in conjunction with (CCA) Car Club of America Program, Group Partner & Family Program, European Delivery Program, Diplomatic and Embassy Program, Military Sales Program (USAA), Limousine & Hotel Shuttle Program and / or VIP Purchase Program.